[High-tech LED reporter Zhao Hui Jiaxing report]
On March 9, 2013, G20-LED Summit member Tiantong Holdings Co., Ltd. (SH.600330) held a 90-kg C-axis sapphire at the Salon International Hotel in Jiaxing, Zhejiang Province. Crystal new product launch conference. At the meeting, Tiantong Holdings demonstrated the industry-leading 90 kg C-axis sapphire crystal for the first time. Hundreds of people from the relevant departments of the provincial and municipal governments, industry experts and Tiantong company customer representatives attended the new product launch.
"Tiantong Company has always adhered to the philosophy of technology and prosperity. In recent years, in the field of LEDs, especially sapphire crystal materials, we have continuously increased investment in scientific research, and made major breakthroughs in the growth of crystal growth equipment and processes for sapphire crystals. The better integration of crystal equipment and process. The successful development of the 90kg C-axis sapphire crystal has established Tiantong's leading position in the domestic LED industry sapphire crystal material." Pan Jianqing, Chairman of Tiantong Holdings, delivered a speech. Said.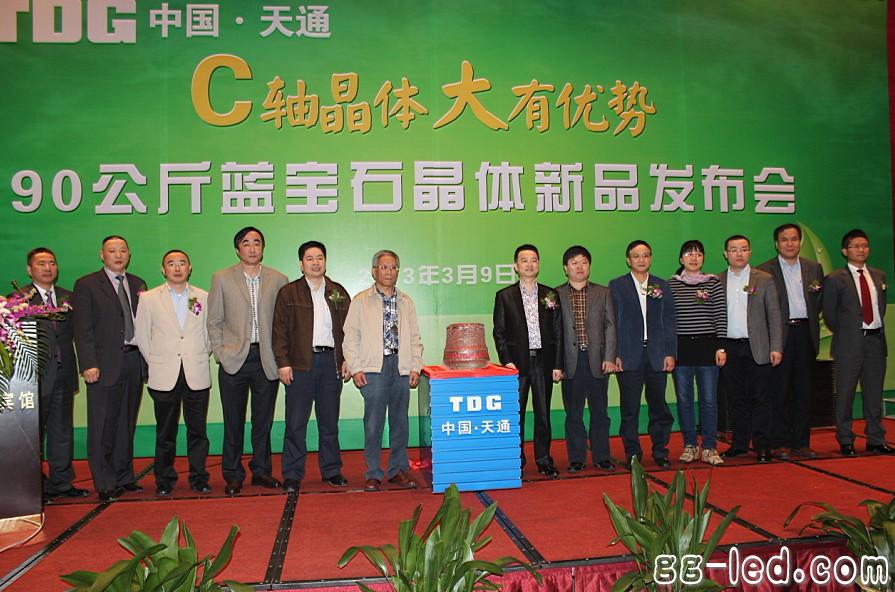 Tiantong Holdings held a 90kg grade C-axis sapphire crystal new product launch conference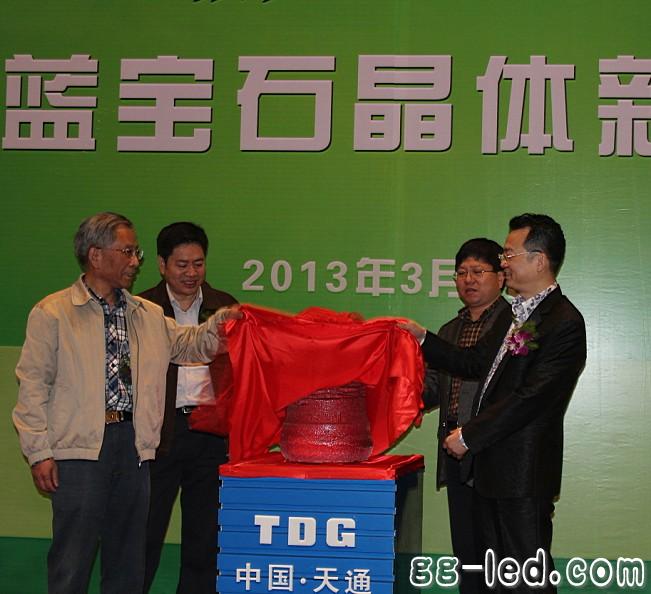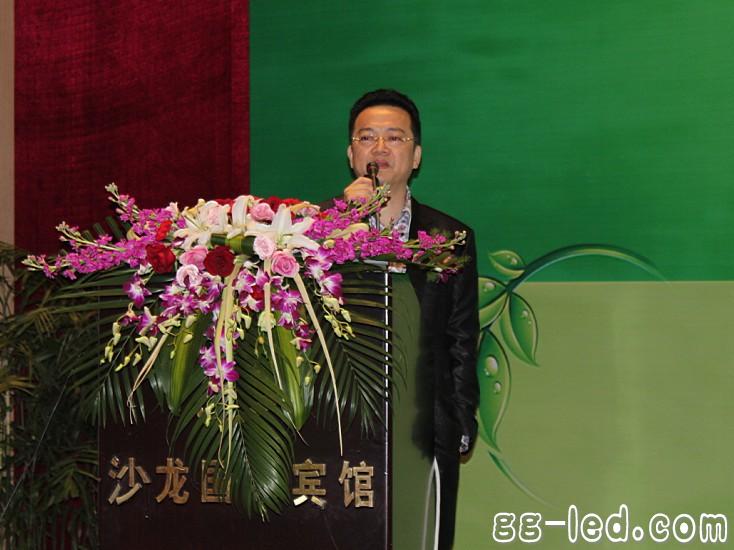 Pan Jianqing, Chairman of Tiantong Holdings
Zhang Ruibiao, Executive Vice President of Tiantong Holdings, introduced the development process and related technical parameters of Tiantong Holding 90kg C-axis sapphire crystal materials to the participants. "Tiantong Holdings adopts the modified KY method to grow crystals, which realizes the industrialization of the world's largest C-direction (90Kg) sapphire crystal. Its performance reaches the same level of A-growth crystal, the dislocation density is below 1000pit/cm
2
, and the rocking curve is half-height. Below arc seconds, it pioneered the growth of high-quality, heavy-weight sapphire crystals in C-direction. The 90Kg grade C-to-sapphire furnace has a pass rate of more than 85%, providing customers with high-quality sapphire crystals with high stability and consistency."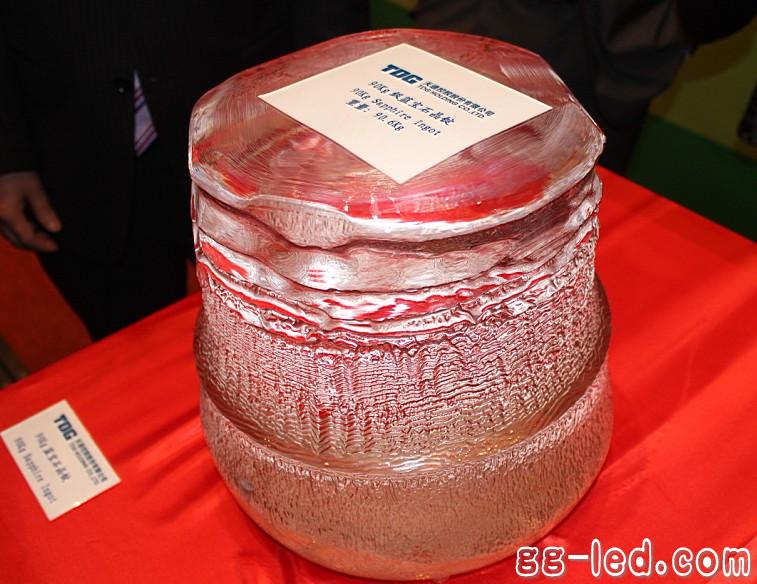 Dr. Zhang Xiaofei, CEO of Gaogong LED, said in his speech that materials and equipment are the key to the development of emerging industries including the LED industry. If 70% to 80% of materials and equipment cannot be in the hands of domestic companies, it is very unfavorable for the development of the industry. Tiantong Company has developed low-key for many years and focused on R&D. It has achieved great success in the field of sapphire crystal materials and made great contributions to the development of the industry. Wei Zhenhua, director of the Electronic Information Industry Office of Zhejiang Economic and Information Committee, and representatives of Tiantong Company's customer, Taiwan Dejing Technology Co., Ltd., expressed their congratulations to Tiantong Company for successfully developing and producing 90 kg C-axis sapphire crystal, and hoped that Tiantong Holdings In the future development, we will continue to maintain leading technology advantages, product quality consistency and stability, and scaled capacity advantages.
It is understood that Tiantong Holdings' 2 inch and 4 inch sapphire wafers have a monthly capacity of 150,000 pieces. Pan Jianqing revealed that by 2016, Tiantong Holdings will form an annual production capacity of 10 million pieces of 2-8 inch sapphire crystals and wafers, and at the same time develop and produce 150 kilograms of sapphire crystals.

Aloha Pos Systems For Bars,Bar Restaurant Pos System,Pos System For Small Bar Manufacturers and Suppliers in China
Why choose Gmaii Juice Bar Pos System for your juice bar? Intuitive Gmaii Juice Bar Pos System and elegant hardware for your store combined with powerful back of house reporting allows you to make key business decisions backed by comprehensive data.
Ingredient level inventory and recipe costing helps you track stock and gross margins with incredible detail. Retail functionality, including barcode printing and integrated scanners help you sell pre-packaged juice and food.
Book a demo to see why top Juice Bars trust Gmaii Juice Bar Pos System with their in-store technology:
Juice Bar Pos System
Aloha Pos Systems For Bars,Bar Restaurant Pos System,Pos System For Small Bar,Bar And Restaurant Pos Systems
Shenzhen Gmaii Technology Limited , https://www.gmaiipos.com