[Source: High-tech
LED
's "
LED
Lighting Channel" magazine
February
issue
]
The central, central and western regions of the country have different characteristics in the LED terminal market due to their different economic circles. "Lighting Channels" reporters from all over the world interviewed people in different regions to understand the development trend of LED brands, hot-selling categories, etc., reflecting the real demand sound of the terminal. The following are the views of the industry insiders.
01, General Manager of Shenzhen Guoge Lighting Co., Ltd. Tu Shengwei Finishing | Xiong Yuheng
The era of meager profit calls for a strong brand
In recent years, LED lighting has developed rapidly, and its application range has gradually expanded. It has gradually expanded from engineering to general households. Since 2011, the price of LED lighting products has fallen several times and has entered the era of low profit.
Throughout 2012, the price of Huaqiang North LED products dropped between 20% and 30%, which directly led to the dilution of dealer profits. At present, the profit of the national anthem lighting products has dropped to about 10%, personally think this has touched the bottom line of profit. If you continue to decline, physical store dealers will be unprofitable. The frustration of dealers is very unfavorable for the development of the entire industry.
At present, the national anthem lighting only operates LED light source products. Due to the engineering channels, the light strips, ceiling lights, floodlights and other products are more popular. In 2013, home lighting is expected to usher in an explosion, and demand for bulbs, downlights and other products will increase. At the same time, due to the continuous popularity of streetlights across the country, streetlights should become hot products for next year.
In terms of brand, because the entire LED lighting industry lacks a strong brand, dealers are more blind when choosing an agent brand. Take the Huaqiang North LED Trading Center as an example. Many dealers have not chosen mainstream brand agents, and the brands they sell can be described as diverse. At the same time, many merchants can also provide assembly services according to customer needs, resulting in a chaotic market and a lot of miscellaneous.
Similar to traditional lighting, the future of LED lighting will also be the brand's world. Therefore, dealers must start from the long-term interests and actively seek out LED lighting brands that are worthy of consumers' trust. A good brand needs to have the following conditions: good quality, good after-sales, and agent must be simple.
02, Mianyang Op Lighting Distributor Zhu Qingling Finishing | He Xingling

Chengdu LED lacks brand
There are 9 professional lighting stores in Chengdu, and the sales pressure of each brand is very large, especially for LED dealers. I have been in the lighting market in Chengdu for 8 years and only came to the Mianyang market last year.
For the time being, there are not many LED brands that are particularly well sold in the Chengdu market. In contrast, sales should be better than the brands that these logistics companies make, and Lake is relatively good. Opus mainly produces household products. Ceiling lamps have always been strengths. There are professional light source wholesale channels, and light source products account for 30%. Last year, Oppo's sales in Sichuan reached 1.3 billion, and it is expected to have a bigger breakthrough in 2013. For ordinary dealers, third- and fourth-tier cities have advantages.
The LED market in Chengdu is still in the development stage, and its potential is relatively large. On the one hand, from the market share of products, the current proportion of LEDs such as NVC, Philips, Otlan, Sanxiong Aurora and other brands is not large, but with the maturity of the entire market and technological advancement, the brands Sales will also increase steadily. For example, Philips has stores in various lighting cities in Chengdu, but the LED share of each store will not exceed 30%, and the best selling is only 3W ceiling lights. On the other hand, from the perspective of the development of Chengdu itself, Chengdu is now undergoing large-scale renovation, including "Northern Reform", road reconstruction, and market migration. The municipal government is vigorously promoting energy conservation and environmental protection, and has played a certain role in promoting the development of LED.
03, Marketing Director of Wuhan Guanglai Shi Lighting Technology Co., Ltd. Cai Xinkai Finishing | Liao Tie

Need to build a local brand
At present, LED lighting fixtures that are relatively easy to sell on the market include downlights, spotlights, buried lights, ceiling lamps, ceiling lamps, and the like. Under normal circumstances, buried lights are widely used in tooling; spotlights are widely used in decorative lighting, especially architectural decoration; downlights and ceiling lamps have been widely used in home decoration of some ordinary families.
When recommending to customers, merchants often mention the safety of LED lighting, such as the use of low-voltage power supply (the supply voltage is only between 6-24 volts), which is more secure than the lighting products that use high-voltage power supplies. Widely used in public places. And LED lighting products have great advantages in terms of performance and environmental protection as well as color saturation.
Generally, the agents of big brands are difficult to take down. The brands with good reputation and sales in the LED lighting industry include: OSRAM, Philips, and Sunlight.
Osram is a wholly-owned subsidiary of Siemens. As one of the best optoelectronic semiconductor manufacturers in the industry, it has advantages in terms of capital and technology that other brands cannot match. Sunlight is an old brand in China and has been widely recognized in the industry, but its business is mainly In terms of exports, retail is generally done, but its products are more advantageous in terms of price than foreign brands; Philips lighting is more recognized by consumers, in order to cater to consumers' pursuit of quality of life, Philips Lighting The LED technology is closely integrated with the home lighting, and through the fine structure of the structure, level and color of the home decoration lighting, it has established a good reputation in the industry.
In 2013, the demand for LED street lamps in Wuhan will continue to increase, which is closely related to the development of Wuhan City in recent years, and the landscape LED lights will have further development. Regarding the brand, traditional foreign brands still occupy a large market share, and state-owned brands such as Sanli and Tsinghua Tongfang are quite optimistic because of their advantages in terms of price. Most of the LED products in Wuhan are produced by enterprises in Guangdong. If local LEDs survive, they need to work hard on both the hard power of technology and the soft power of brands.

Class 180 thin insulation thickness of polyester -imide aluminum round wire
Packaging Details cartons for outer packing, reels with enameled wire inside, paper outside the reels. we also can pack the goods according to the requirements of the clients .

250*500/250*600/250*400 wooden spools.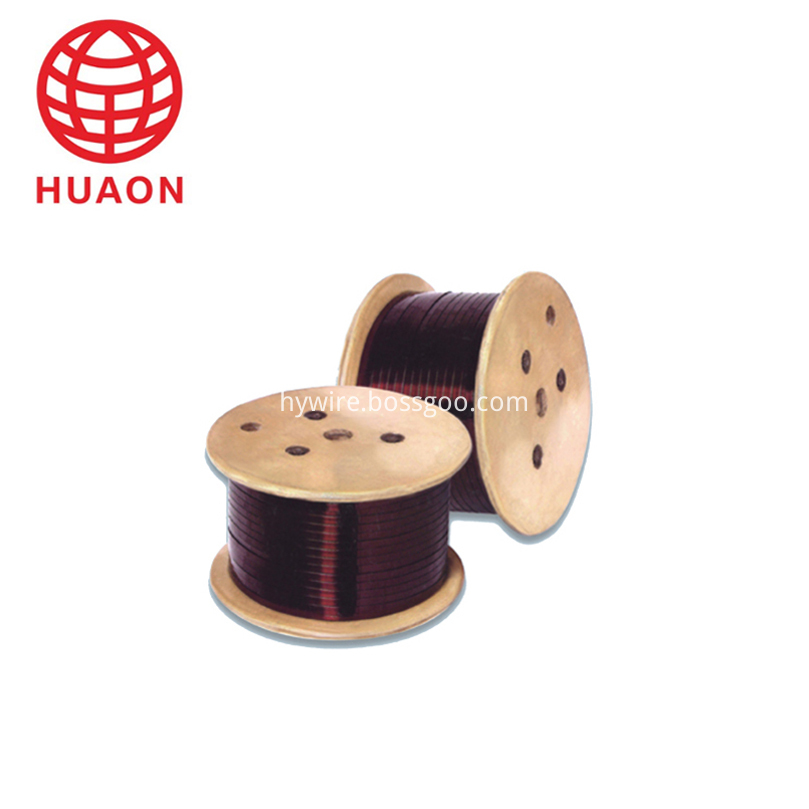 Super Enamelled Copper Wire,Eiw Enameled Aluminium Wire,Eiw Polyesterimide Enameled Winding Wire,Round Enameled Aluminum Wire
HENAN HUAYANG ELECTRICAL TECHNOLOGY GROUP CO.,LTD , https://www.huaonwire.com