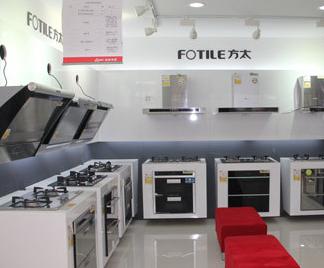 Three major kitchen appliances are: cookers, disinfection cabinets, range hoods, bathroom appliances are mainly water heaters. The kitchen is home to water, electricity, gas, and natural gas, and there are many potential safety hazards. Therefore, safety has become an important indicator to measure the quality of kitchen electric products. Netease relevant person in charge said that the investigation of the simulation of the problem is mainly based on the performance of kitchen and toilet electrical products, for consumers in everyday life in kitchen appliances frequently encountered problems, simulate consumer complaints, the major kitchen appliances brand telephone survey .
Fang Tai surveyed the top ranking among the 15 brands surveyed by NetEase. Fang Tai's customer service personnel received favorable comments in terms of telephone connection, problem handling, and attitude, and scored 100 points. Both Macro and Sakura failed to score.
It is reported that the unanswered customer service call resulted in lower scores for some brands. In the three-wheeled telephone survey, Sakura had only one workday survey and one weekend survey call could not be completed, so he scored only 39 points. After scoring a score of 69 points in the 2012 weekend survey, this year, Cherry scored the lowest number with a score of 39.
In contrast, some well-known kitchen brands are doing better. Fang Tai after-sales service also promised to send people home repair within 24 hours to help customers solve the problem. Most of the kitchen power companies have established a perfect after-sales service system to archive information left by users when they purchase products, so that they can easily track and inquire the products sold by each single product. The data shows that the kitchen electricity industry after-sales service to solve the problem of praise rate of 78.72%, the problem solving rate of 84.44%.
There is still a lack of improvement behind the current kitchen electricity brand after-sales service system is very perfect, but the investigation found that there are still some kitchen electricity brand after-sales service is still inadequate, such as: Vantage and Sakura two brands did not call the national hotline The corresponding system for inquiries and registration, can only provide local telephone sales. In addition, kitchen electricity is also an industry with high technological content, and it also puts high demands on its services. As for the range hoods, there are four major problems: "Common flue-congestion problems", "open kitchen problems", "stir-fried pepper problems", and "fat greasy problems after cooking." , represents the new service needs of most families for the effect of oil fumes. So, can the range hood products and services on the market meet the demand?
According to Sun Liming, vice president of Fanta Group, relying on the research and development advantages of the industry's first "national enterprise technology center," Fang too discovered the user's expected changes in the effect of smoke absorption, and also gradually introduced the ability to meet new demands. Technical achievements. Like Fang Tai's "auto cruiser booster technology", he can solve the problem of public flues. "Fangtai Group has more than 400 patents so far, including 58 patents for inventions, and it is far ahead in the industry, and all of them are attached to kitchen power products, only to enhance professional competitiveness and thoroughly improve the kitchen cooking environment. At the same time, technology is also our improvement. Service protection."
The service knowledge of kitchen and toilet electrical service personnel is stronger than that of other industries. Many customer service personnel can explain the reasons for complaints on the spot and can provide specialized technical personnel for maintenance.
Relevant experts believe that the after-sales service system in the kitchen electricity industry is relatively complete, and is a benchmark for home appliances and small household appliances after-sales service. However, some kitchen and electric companies still need to improve their after-sales service system to provide consumers with better and better services. . Lest the entire industry be damaged due to its own reasons.
The nickel–cadmium battery (NiCd battery or NiCad battery) is a type of rechargeable battery using nickel oxide hydroxide and metallic cadmium as electrodes. The abbreviation NiCd is derived from the chemical symbols of nickel (Ni) and cadmium (Cd).
Pocket Type Nickel Cadmium Battery capacity range is from 10ah to 1200ah, have three series: low discharge rate, medium discharge rate and high discharge rate.
Pocket Type Nickel Cadmium Battery
Nickel Cadmium Batterie,Nicd Battery Pocket Plate,Railway Nicd Battery,10~1200Ah Nicd Battery
Henan Xintaihang Power Source Co.,Ltd , https://www.taihangbattery.com