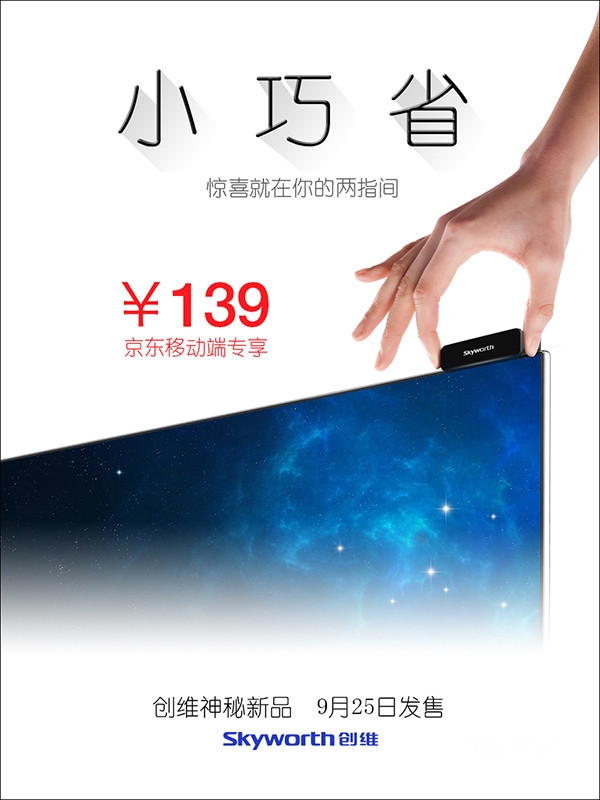 Skyworth small box is Skyworth's new product introduced for the first time with the "Holiday Commemorative Edition", and it has created a new "festival economy" new product release model. The first batch of Skyworth small boxes that are open for purchase are packaged in festival commemorative editions. Skyworth small box is the world's smallest Full HD network set-top box, with ultra-small portable features, smaller than a small box of millet, the main board area is only one-third of the credit card, the volume is only 76mm46mm24mm, weight 58g. Skyworth's small box adopts a hidden suspension design and hangs on the TV. It does not need to occupy any other space. The body has only one HDMI interface. USB power supply design eliminates the complicated design elements of traditional set-top boxes and returns to the original nature of the network set-top box. Television blends.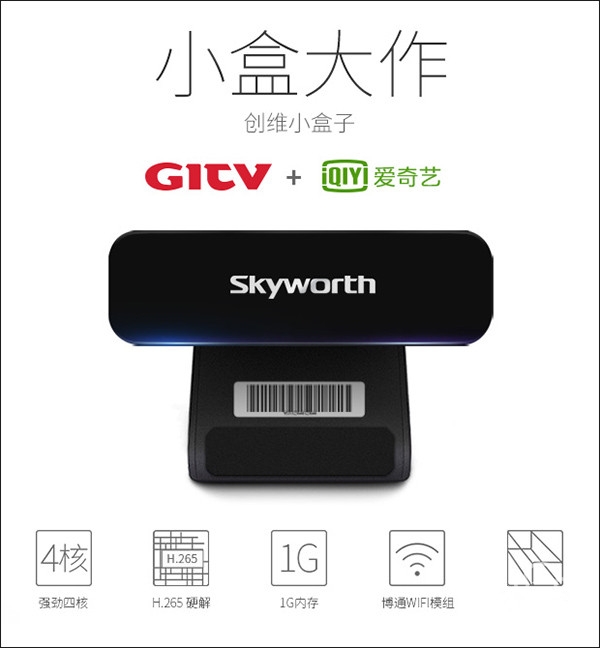 Skyworth small box with top hardware configuration, super performance, configured with 4 core CPU, 4 + 2 core GPU, built-in 4GB high-speed flash memory, 1GB of memory, support 1080P, 3D and Blu-ray source output, using the same brand with Apple's mobile phone Broadcom WIFI module; integrated central Galaxy Internet TV integrated broadcast control platform, GITV and iQiyi, providing over 2 million hours, high-definition movies, hit TV dramas, popular variety shows, animation, sports events, classic documentary content.
Skyworth small box is the strongest full-HD network set-top box genuine content, broadcast control platform is the central Galaxy Internet TV integrated broadcast control platform, iQIYI's video content. Iqiyi as a leading provider of domestic video content, its rich genuine movies, variety shows, television shows, animation, in-depth user favorite, there are a large number of free movie resources, compared with other video service providers have a better reputation.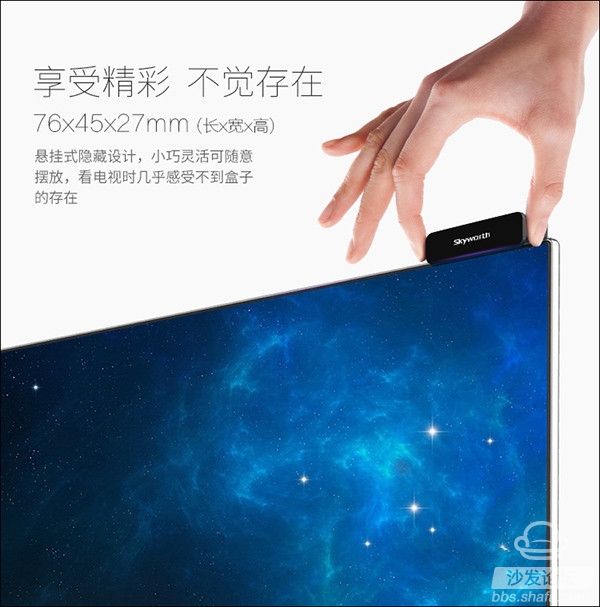 Skyworth small box has the world's smallest body and the strongest content, the mobile terminal reservation price is only 139 yuan, is the lowest price on the market set-top box products. Skyworth and Jingdong Mall strategic cooperation, using the Internet model to get rid of the intermediate links, so that everyone in the world can enjoy high-quality technology products from China, Skyworth small box of ultra-low-cost market will inevitably lead to buying frenzy, with the highest quality products, the most abundant content And the lowest prices continue to slaughter the network set-top box market, a comprehensive strong to seize the living room, to ensure Skyworth box continues to sit firmly in the network set-top box industry, the first brand throne.
Jingdong reservation 139 exclusive link
To guarantee process quality control, Xunda has line leakage detecting system, line laser barcode system, Range Hoods appliances testing system, and apply finished product sample test, first article inspection and other complete spot testing systems.
Stainless steel+tempered glass
760m³/h air flow
3 speed electronic switch
6 layers washable aluminum grease filters
2x2LED lamps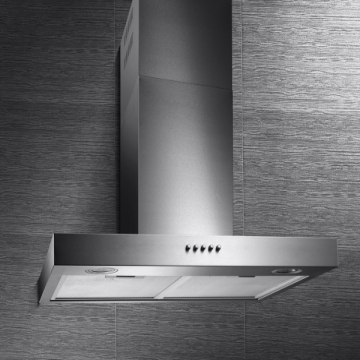 Kitchen Range Hoods,Slim Hoods,Recirculating Range Hood,Stainless Steel Range Hood
xunda science&technology group co.ltd , https://www.gasstove.be