Continue to uphold Philips' pursuit of excellence in quality, NXP's CMusIC high-quality car audio CD / MP3 system solution, relying on its strong technical support team, effectively save development investment and shorten time to market. Its high-speed ARM7 core can easily support external I / O devices to save the MCU of the main control board, so that the servo board "disappears" from then on, realizing a true single-chip solution, while matching the world's first low-IF FM and AM tuning controller TEF66xx. The solution has high integration and less peripheral equipment, which greatly reduces the user's raw material cost.
Program features
Car audio CD / MP3 subsystem that can be put into production immediately
Very high integration
TEF66xx low intermediate frequency FM and AM tuning control
SAF784x single-chip car CD chip embedded MP3 decoding function
TDA8567 4 channel 25 W class B audio amplifier
Complete software support, including: audio processing CD / MP3 control
Choose easy-to-operate software and hardware expansion
Enhanced shock protection
Fully integrated CD loading process
All silicon chips and software are fully verified by automotive grade
Solution hardware requirements
Power supply: need to provide 12V power supply
Venue: tables and tables are fine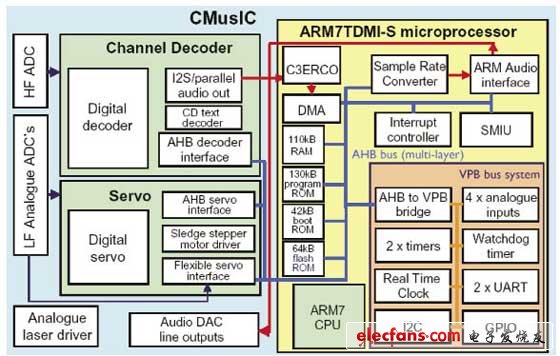 Figure 1 SAF784X structure diagram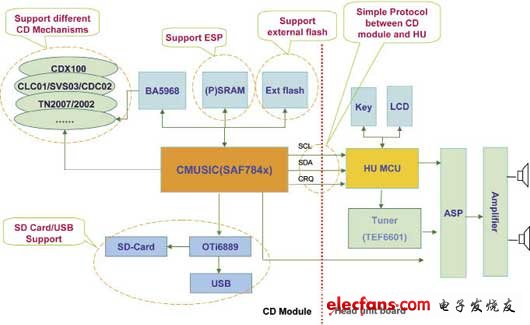 Figure 2 System block diagram (1)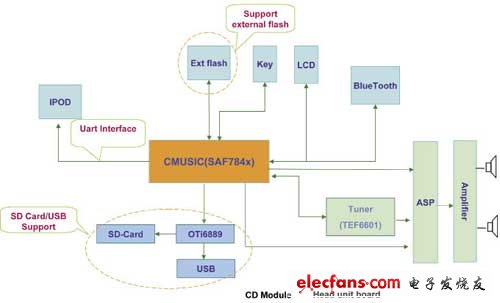 Figure 3 System block diagram (2)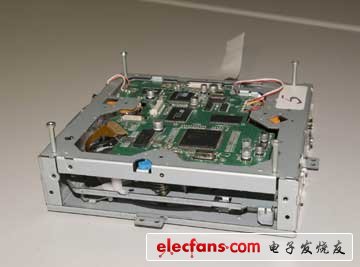 Figure 4 NXP SAF784x servo decoding chip with Xinhua Precision's latest movement CLC08 CD Module
Ceramic fuses are made by porcelain and some metal materials. When a circuit breaks down or is abnormal, the current increases with the current and the increased current may damage some important components in the circuit, and it may also burn the circuit and even cause a fire. Fuse is small safety part in an electrical device or piece of machinery that causes it to stop working if the electric current is too high, and so prevents fires or other dangers. Fuse in the abnormal current increases to a certain height and heat, its own fuse to cut off the current, to protect the safe operation of the circuit fuse protection power equipment with current overheating damage, avoid electronic equipment serious damage caused by internal fault. If correctly placed in the circuit fuse, the fuse will be abnormal current increases to a certain height and heat, its own fuse to cut off the current, so as to protect the safe operation of the circuit.


Auto Ceramic Fuses
Auto Ceramic Fuses,Ceramic East Europe Fuse,Car Fuse Ceramic,Ceramic Fuse
Heshan Jianhao Lighting Industrial Co., Ltd. , https://www.sunclubtw.com